Details
Upgraded version of the Z6 with removable battery with lock hidden in the frame and new LCD control panel.

The standard Z6 MTB has the battery disguised as a water bottle. With this new in frame version the battery is hidden in the frame for better looks and security. The battery has a key to unlock it if you wish to remove the battery from the frame to charge it or you can just charge it while in the frame.
Like the standard Z6 this is a fully capable mountain bike with Shimano 21 speed gearbox and suspension, plus a convenient electric bike for commuting and general transport that looks fantastic. During the week take advantage of the electric power system to nip around at a fraction of the cost of a car or motorbike and then at the weekend hit the trail for some off road fun
The brushless motor has plenty of power and will push the bike to the UK maximum legal speed of 25KM/H making it totally road legal.
Other features include kick stand, battery life indicator and rust resistant chain.
QUICK RELASE SEATPOST
Spring loaded for added comfort and smooth ride.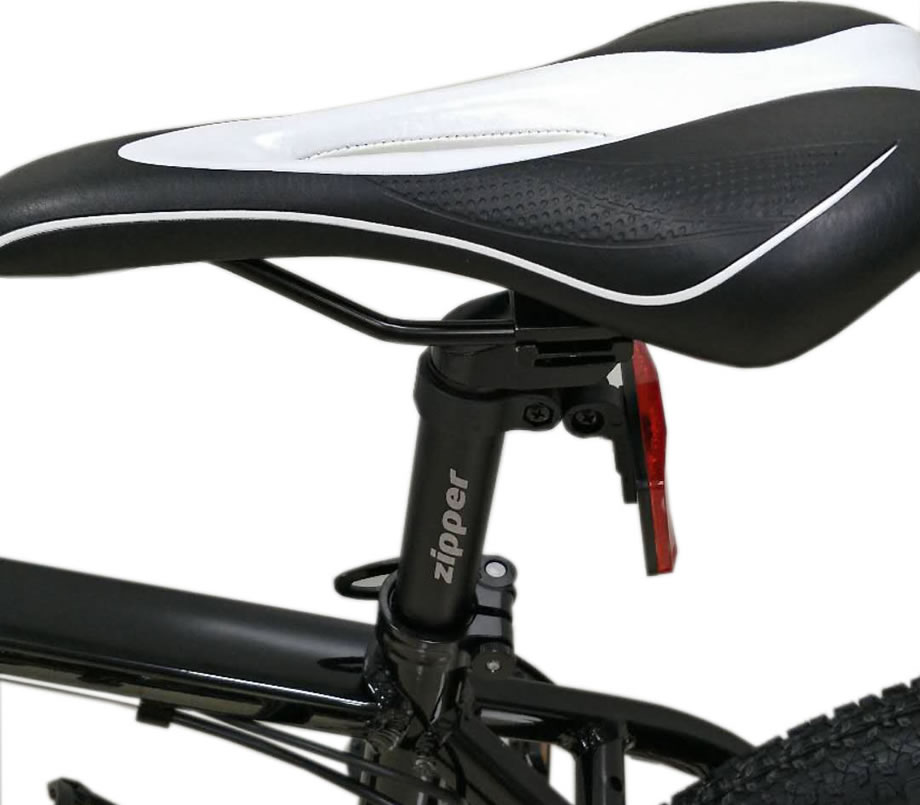 QUICK RELEASE FRONT WHEEL
Minimising folded space for storage or transit, and for ease of road side repairs.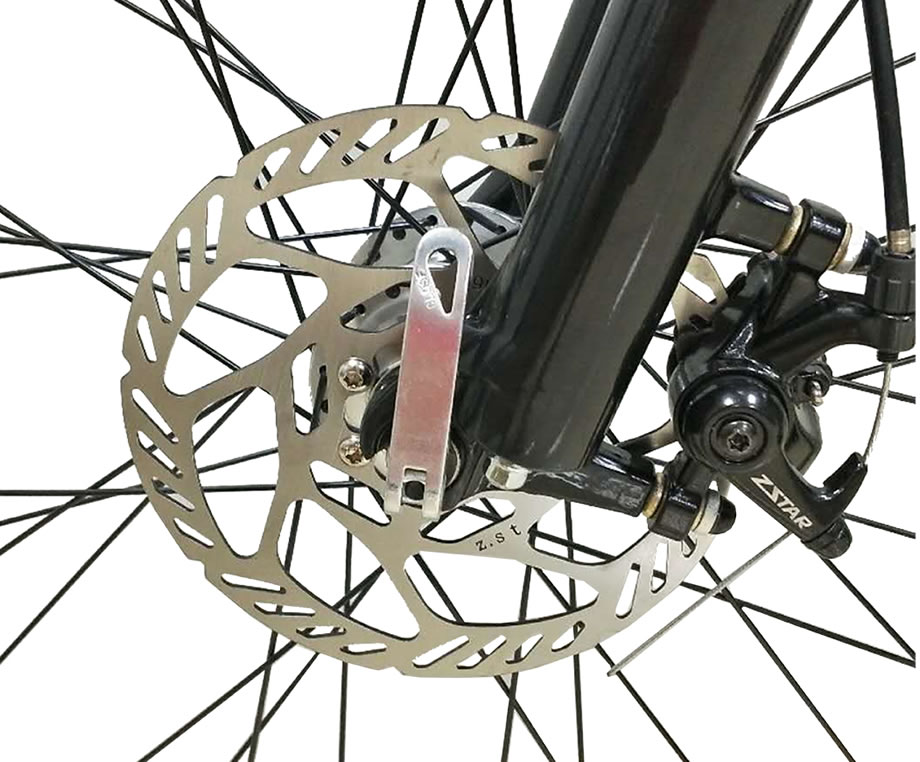 BATTERY HIDDEN IN FRAME
The lithium battery is hidden in the frame for better looks and security. There is a key to unlock the battery and take it out if you wish to charge it out of the bike.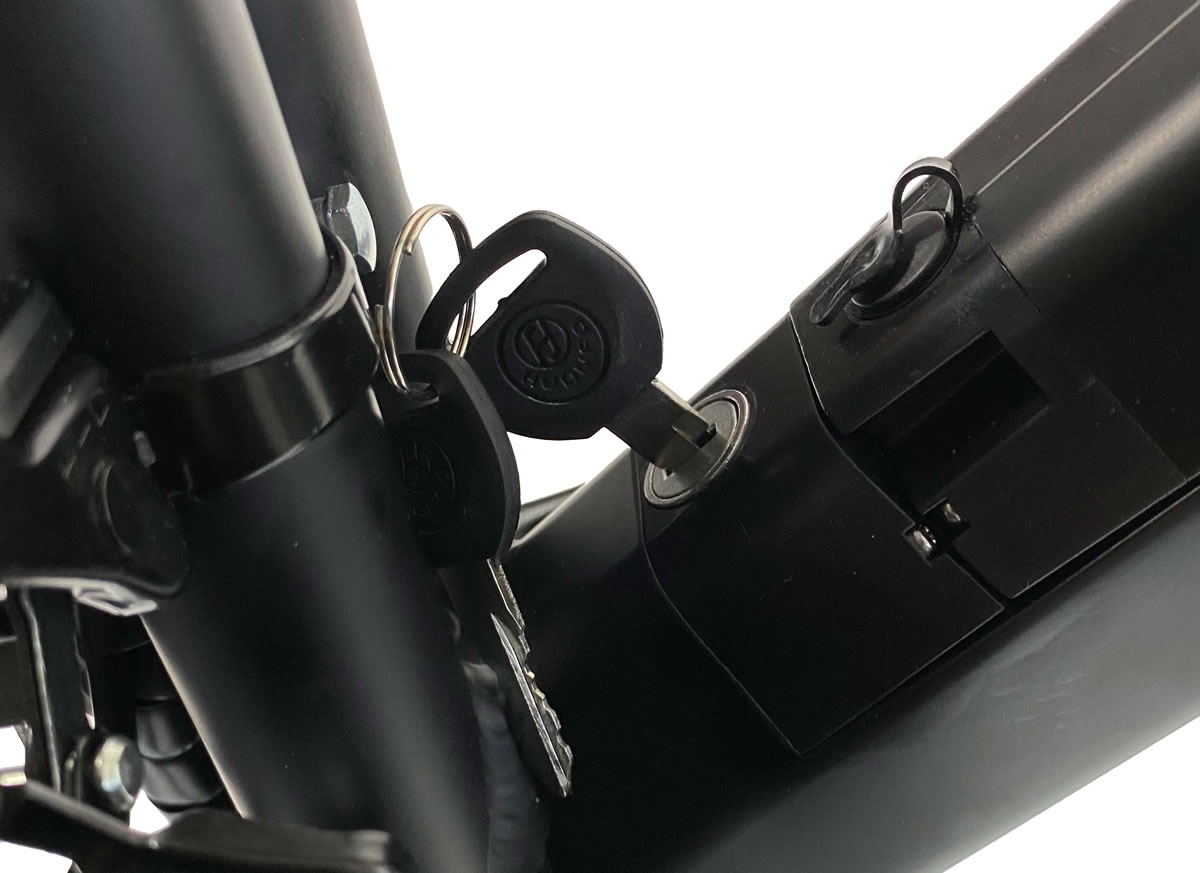 ELECTRIC MOTOR
Rear mounted 250W brushless motor.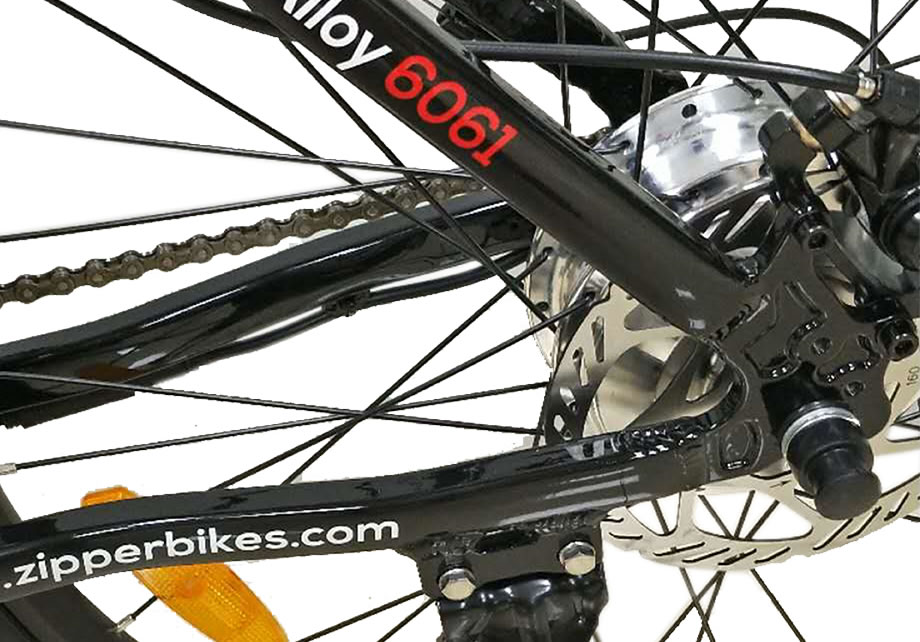 LCD CONTROL PANEL
The bike has been upgraded with the new LCD control panel. From here all the settings on the bike can be controlled plus there is an information display showing speed, time, distance, battery life etc.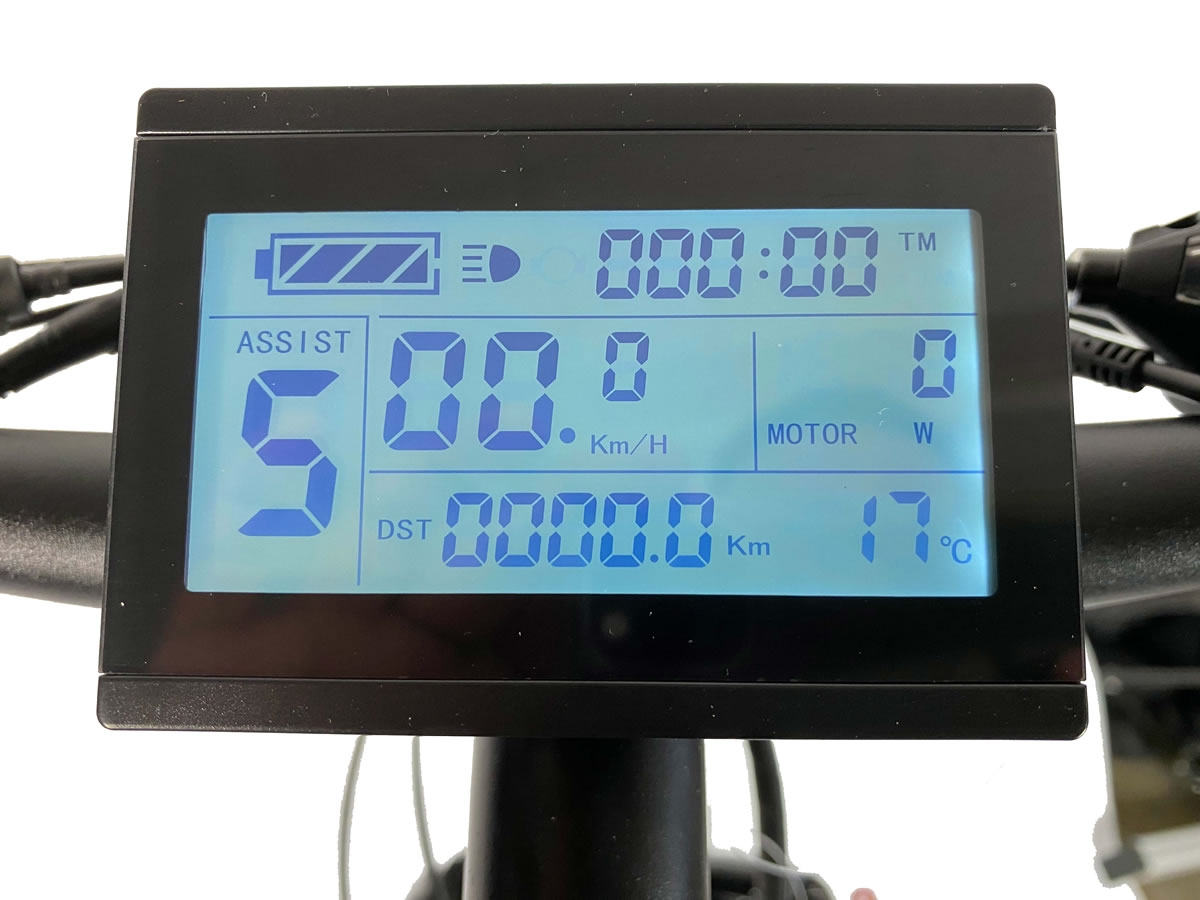 SMART BRAKES
Smart brakes which cut power to the motor when applied, making sure you get the most distance out of your battery life.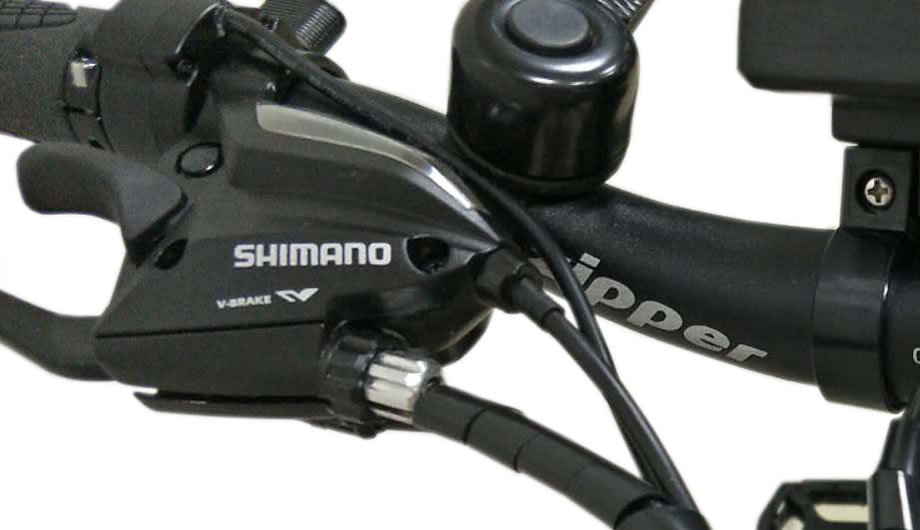 WAVY BRAKE DISCS
Wavy drilled front and rear brake discs.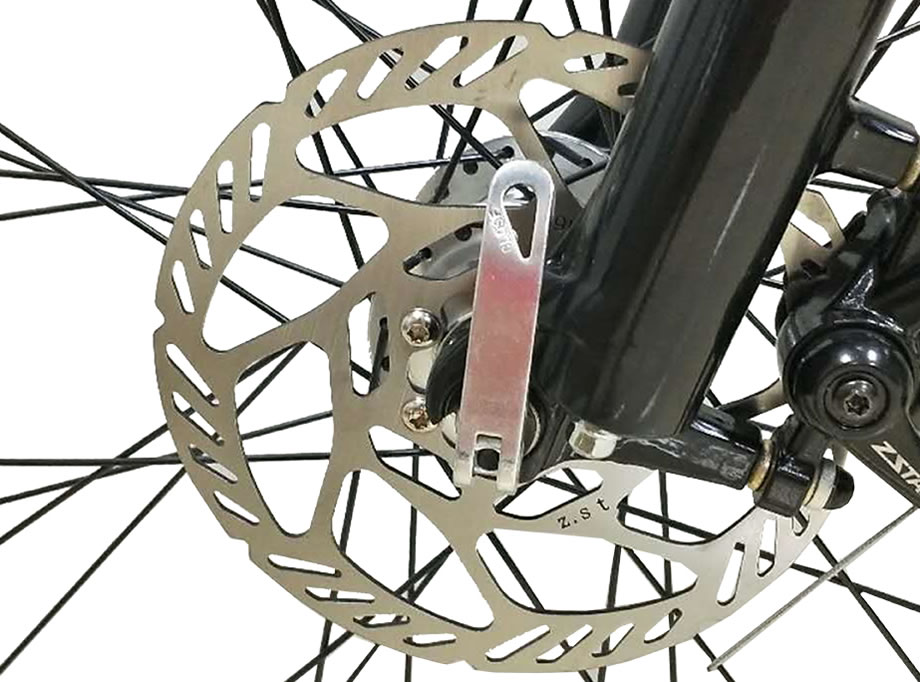 LARGE 26" WHEELS
With off road ready tyres.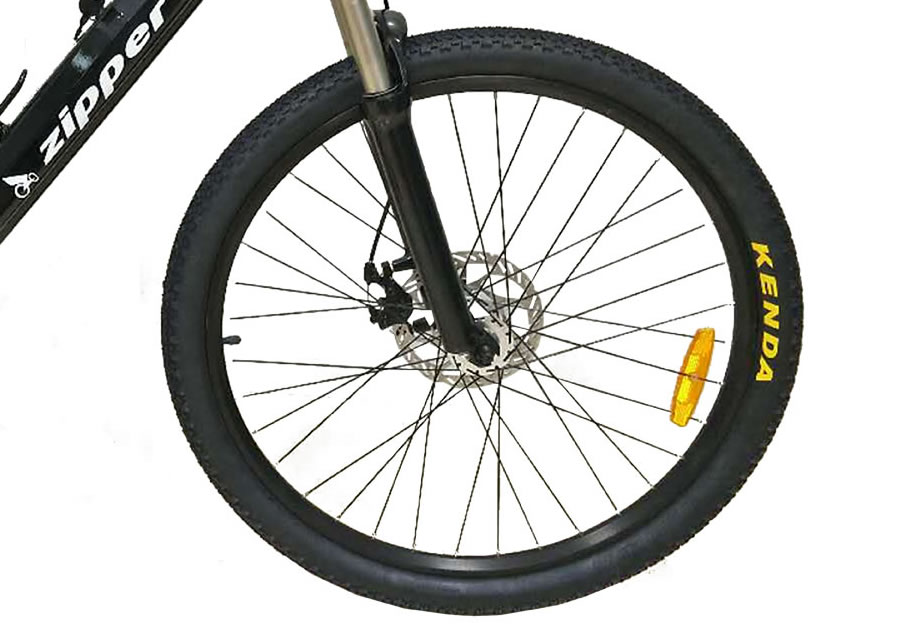 KICKSTAND
Rear mounted kickstand for easy parking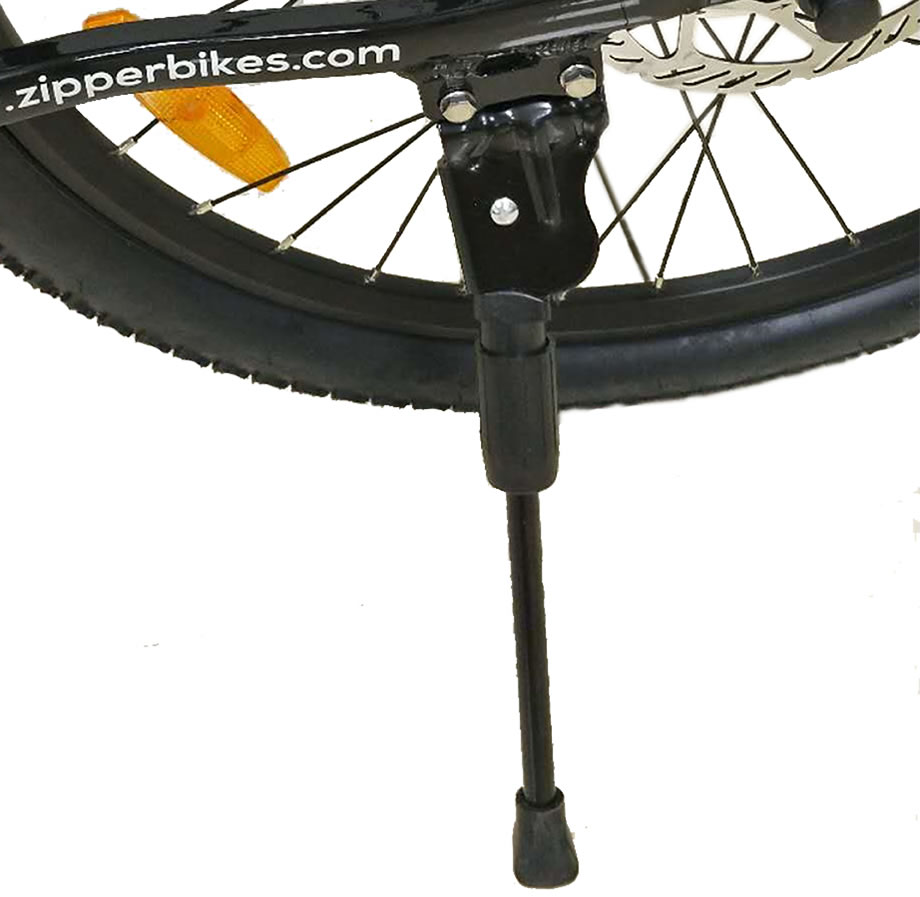 MOTOR ASSIST LEVEL CONTROLLER
Easily and quickly change the level of assistance from the motor using the up / down keys.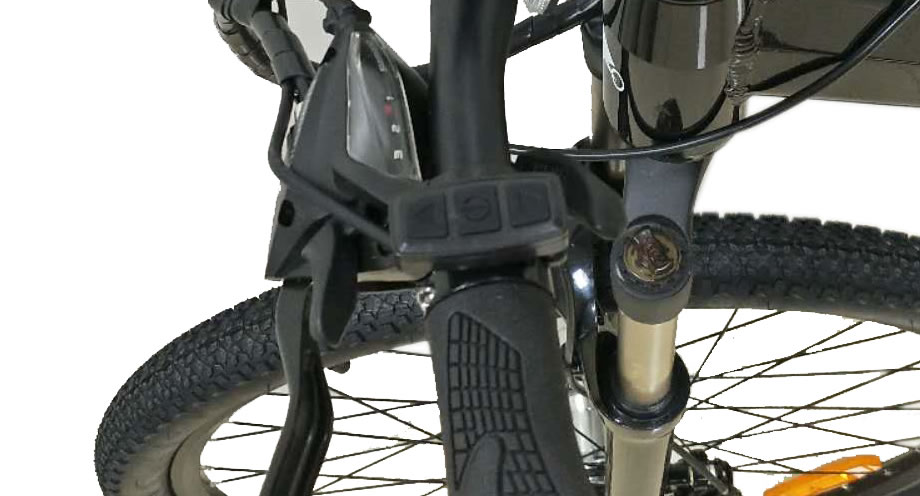 ALUMINIUM ALLOY FRAME
Making it lightweight yet durable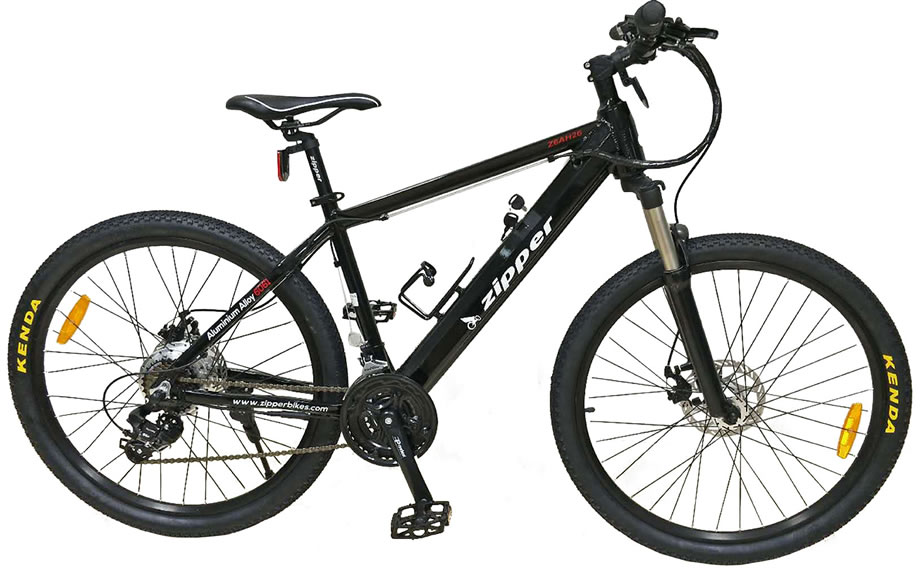 SHIMANO GEAR SYSTEM
21-speed Shimano gears and derailleur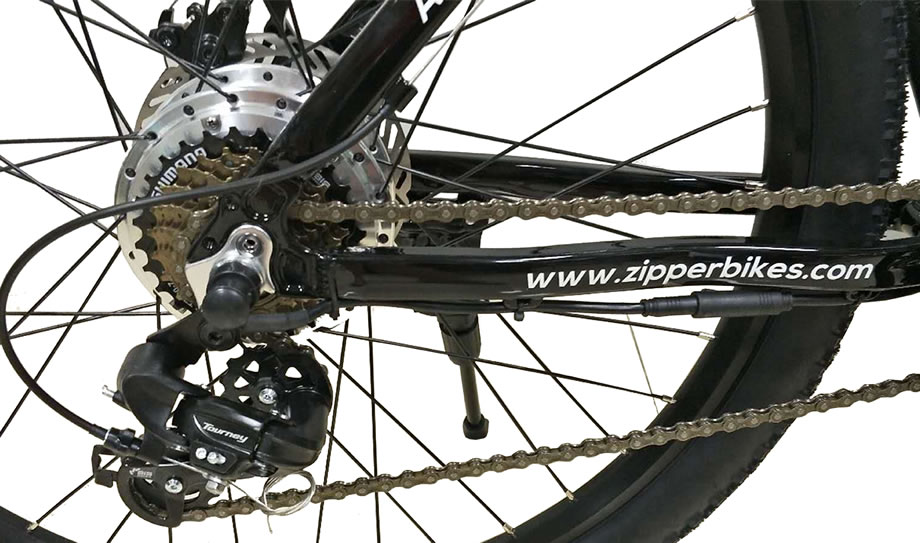 Full Online Spare Parts Backup
As with all bicycles, a Zipper e-bike must be used and maintained properly in order to function correctly. Please read the instruction manual carefully before attempting to assemble and use the bike, as it contains vital safety information to ensure the continued performance. If you have any queries, please feel free to contact our customer service department.
Additional Information
| | |
| --- | --- |
| SKU | ZIPPER-Z6AH26 |
| Manufacturer | Zipper Bikes |
| Engine / Motor Size | 250W |
| Deck Material | Aluminium |
| Fuel Type | Electric |
| Fuel Consumption | No |
| Fuel Tank Capacity | No |
| Max. Range | Around 40km depending on weight and motor use. |
| Battery | 36V 9AH Lithium |
| Charge Time | 6-8hrs |
| Max. Speed | 25KM/H |
| Max. Power (Kw/Rpm) | No |
| Max. Torque (N.M/Rpm) | No |
| Front Brakes | Front disc brake (160mm disc) |
| Rear Brakes | Rear disc brake (160mm disc) |
| Front Suspension | Aluminum suspension fork. Suspension is lockable and adjustable. 100mm travel. |
| Rear Suspension | No |
| Front Tyres | 26 Inch |
| Rear Tyres | 26 Inch |
| Starting System | No |
| Ignition | No |
| Transmission | 21 Speed Shimano gearbox |
| Wheel Base | 1600mm |
| Seat Height | 815mm |
| Ground Clearance | of Pedals: 140mm |
| Net Weight | 25.5kgs |
| Engine Type | No |
| Engine Bore x Stroke | No |
| Compression Ration | No |
| Drive Train | No |
| Recommended Age | 14+ Years if used without supervision & 120kg max load |
| Licence Requirements | Zipper e-bikes meet the 'Electrically Assisted Pedal Cycles' (EAPCs) requirements and are therefore classed as normal pedal bikes. This means you can ride it on roads, cycle paths and anywhere else pedal bikes are allowed without a license or tax. |
| Packing Info | Around 30 minutes minor assembly required. Download instructions for more information. |
| Extra Info. | Electric bike may arrive with slight blemishes or minor scratches from transit. We cannot replace bikes for this reason. Please be aware of this before purchase. |
| Download Instructions | Brake Adjustment GuideZ6 Manual |
| Spare Parts For This Model | Click Here To View Spares For This Model |
Questions:
There are no product questions yet.
Be the first to review this product
© 2019 TheHobbyworx. All Rights Reserved. Your online hobby store for gas RC cars and toys.